Audio Shiur:
Parshat Korach - How We Fight (about Chief Rabbis)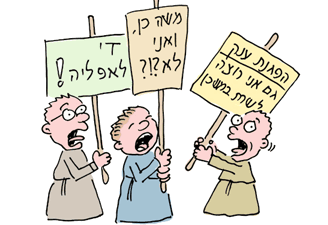 The elections for the Israeli Chief Rabbinate seem to have left the Isreali Religious Zionist community stuck in the mud. Literally. How did we get there? How do we get out? Korach's tactics can teach us a lot about what not to do.
Click here
to navigate to the shiur on YUTorah.org.
Click to play the Shiur (or right-click to download)