Audio Shiur:
Parshat Korach - The Ketoret, and the Chosen People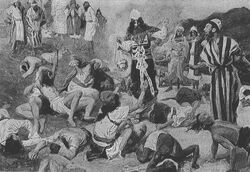 The Ketoret appears in a number of different places in Parshat Korach, making it an important theme deserving our attention. Why did Moshe challenge Korach's men specifically with ketoret? Why did he use it to save Aharon? What does it tell us about the Kohanim, and also about the nature of the Jewish people?
Click
here
to navigate to the shiur on YUTorah.org.
Click on the player below to play the Shiur or right click
here
to download)